Expansion And Improvements Coming To Elizabethon's Covered Bridge Park Area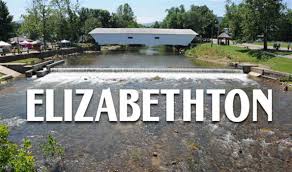 Officials in Elizabethton will use a 500 thousand dollar grant along with another five hundred thousand dollars it received Wednesday from the Tennessee Department of Environment and Conservation. The funds will be used to make major improvements the City's popular and often used Covered Bridge Park. Mike Mains is Parks and Recreation Director.
Mains says the Covered Bridge Park area has already seen expansion because of its popularity and Planning is now underway for the future additions and improvements.