Portion of Carroll Creek Road in Johnson City closed throughout month of January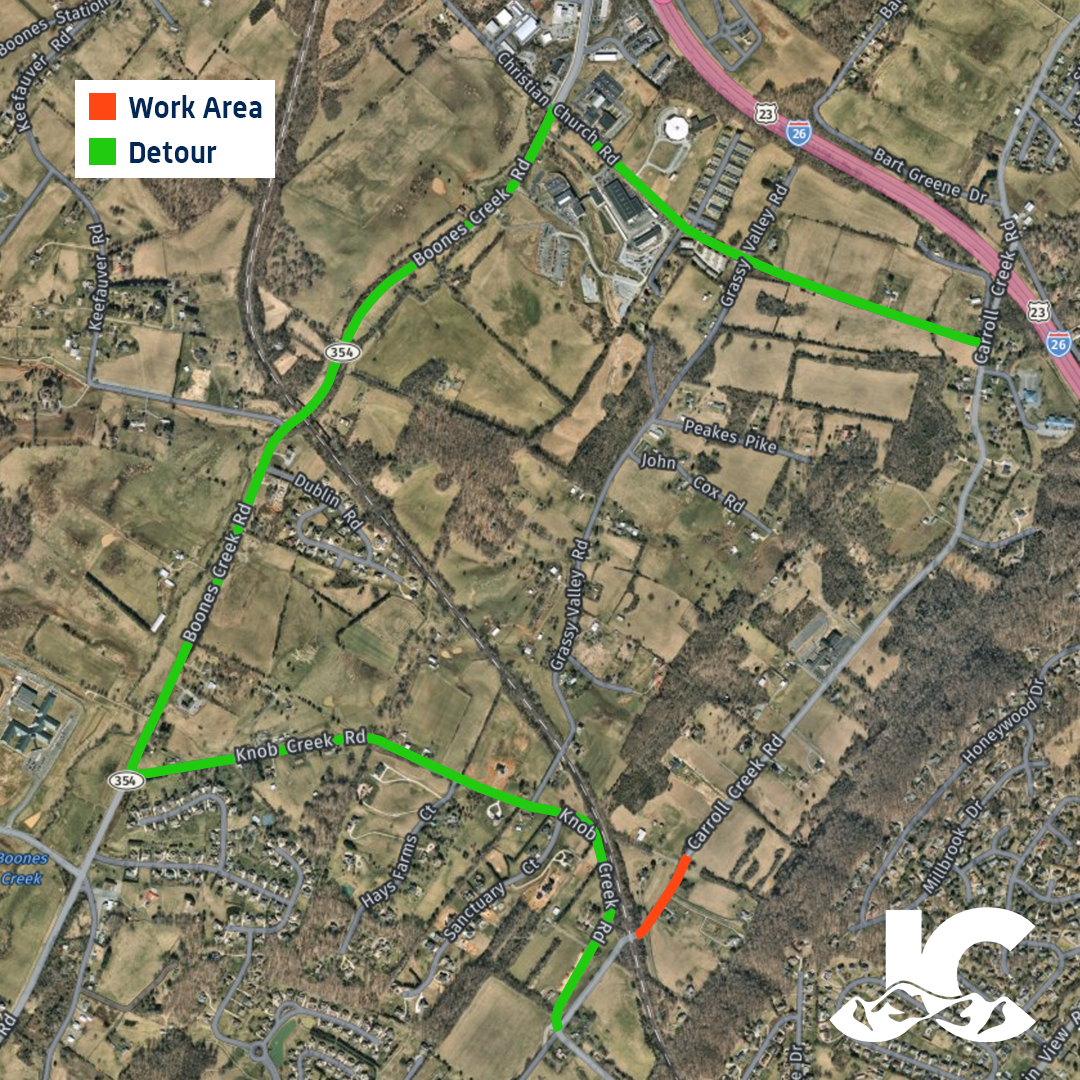 Johnson City officials say a portion of Carroll Creek Road will be closed throughout the month of January. Crews will install a sewer line between 2105 and 2138 Carroll Creek Road, near the intersection of Carroll Creek and Knob Creek Roads.
This section of the road will be closed Monday through Thursday from 8 AM to 5 PM, throughout January. All traffic, including emergency vehicles, will not be able to pass. The city suggests detouring via Knob Creek Road to Boones Creek Road to Christian Church Road, which is indicated in green in the provided photo.
(Image: City of Johnson City)