VSP reports two fatalities in Southwest Virginia crashes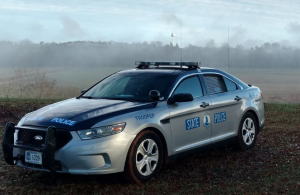 Virginia State Police are investigating fatal single-vehicle crashes in Buchanan and Russell counties.
Johnathan D. Jewell, 25, of Lafayette, Tennessee, died from injuries sustained from a wreck that happened on Friday on Route 83 outside of Vansant. Officers said Jewell's truck ran off the road, struck an embankment, and overturned.
Jerry C. Rasnake, 78, of Cleveland, suffered fatal injuries in a crash near Route 82 when his truck went down a hill, struck a tree, and then hit an embankment.
(IMAGE: Bristol Broadcasting Co News Archives)