Boardwalk at Winged Deer Park closed due to overpass repairs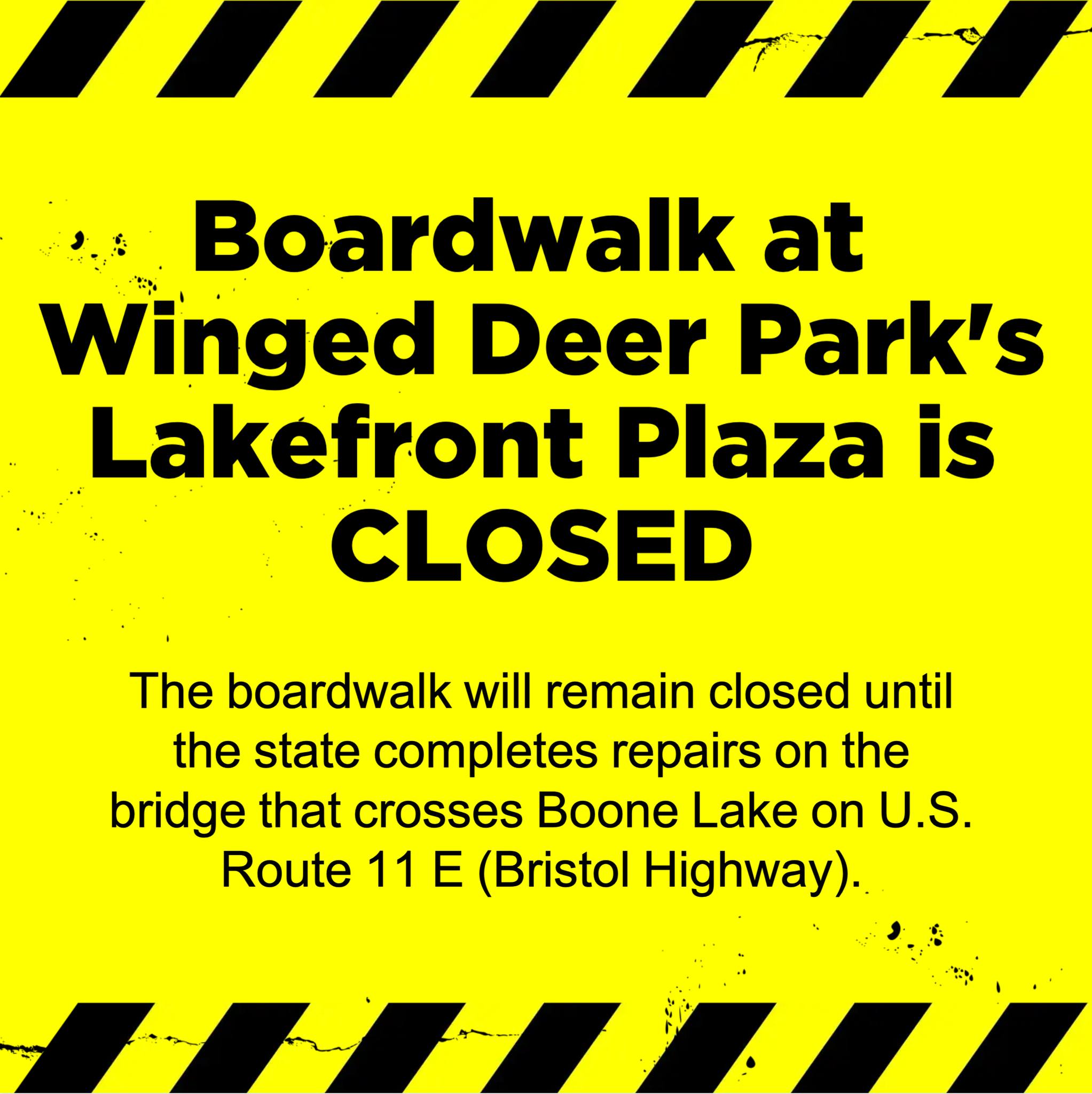 Johnson City officials say the boardwalk and lakefront festival plaza at Winged Deer Park will be closed while the Tennessee Department of Transportation does repairs to the bridge crossing over Boone Lake.
TDOT is working to repair the overpass on Bristol Highway, Route 11E. During this time, the wooden board walk that runs underneath the bridge will be closed to the public. No completion date has yet been announced.
(Image: Johnson City Parks and Rec)