Bristol PD: Small child found inside parked vehicle while mother inside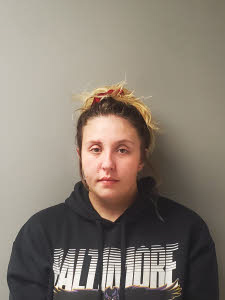 An Erwin, Tennessee mother is accused by Bristol Virginia police of leaving her child locked inside her vehicle while she was inside the Bristol Casino Thursday morning.
A statement from City Police said 24-year-old Jasmin Solinsky was charged with one count of child abuse and neglect. Officers determined Solinsky left the small child in the vehicle for over an hour.
Casino security discovered the 3-year-old just before 9 a.m. Social Services is aware of the case and the child was released to the custody of a relative.
(PHOTO: Provided by BVPD for media use)