Church Hill man brought down with stun gun after running from officers on I-26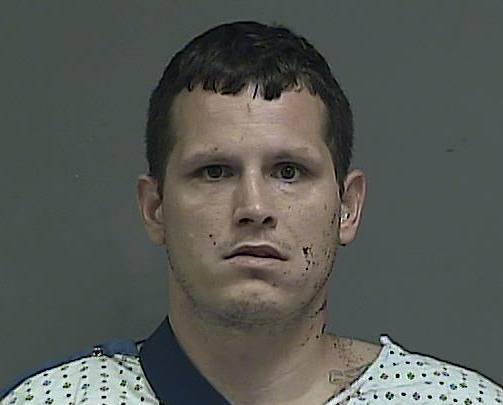 A man wanted on a probation violation for aggravated assault escaped from Kingsport officers but was brought down with a stun gun after running across Interstate 26.
Christopher C. Hutson, 34, of Church Hill, is charged with felony reckless endangerment and felony evading after almost hitting a Kingsport officer with his SUV during one encounter in a trailer court.
Hutson also faces a drug charge after officers found a container of heroin he tried to throw away as he ran from policemen.
(IMAGE: KPD TN)