City of Kingsport launches new website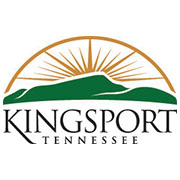 The City of Kingsport launched its new website, which is aimed at improving the user's experience with a cleaner look and more intuitive menus. The website houses information on city services and departments, the Mayor's office, and latest city news and job openings.
Officials say information is now easier to find and better organized on the website, in addition to new features such as a video that displays some of Kingsport's landmarks, and a virtual chat assistant for immediate answers to common questions. The website can be found at KingsportTN.gov.
(Image: City of Kingsport)