Congressman Griffith honors fallen Big Stone Gap officer on Capitol Hill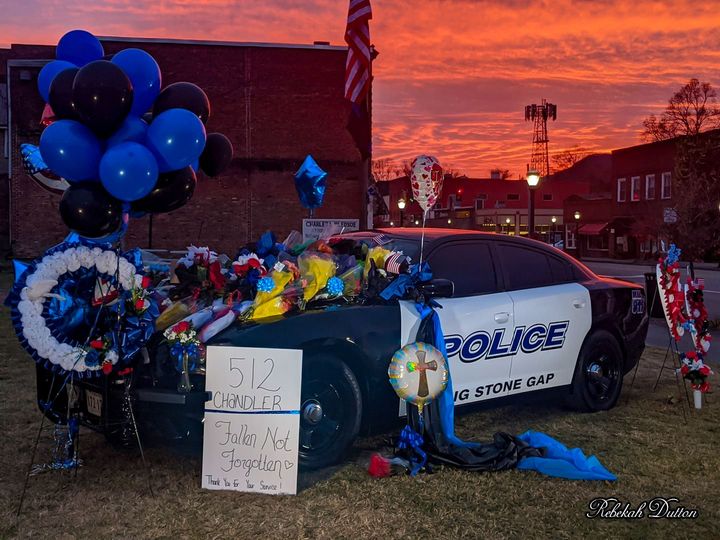 The name of fallen Big Stone Gap officer Michael Chandler has been added to the Congressional Record of the U.S. House of Representatives.
Southwest Virginia Congressman Morgan Griffith took a moment to reflect on Chandler's public service and life during his remarks to his colleagues in session, noting his mark on local history as the last player to score a touchdown for Powell Valley a year before consolidation.
Chandler will be laid to rest in a private ceremony in Big Stone Gap Thursday morning.
The record of Griffith's comments can be viewed here.
(IMAGE: Courtesy of R. Dutton / Town of Big Stone Gap / Facebook / Digital public file)