COVID vaccine becomes campaign issue for McAuliffe, Youngkin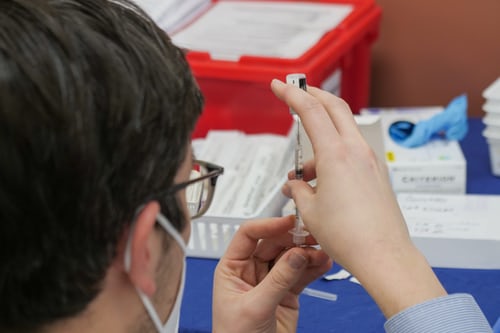 Virginia's two candidates for governor are bringing COVID vaccines into the race for Richmond.
The two recently spoke on the issue following Governor Northam's requirement announcement earlier this month that requires state employees to provide their vaccine cards upon request.
Democrat Terry McAuliffe says his policy would mandate a COVID shot for all public school systems and employees while Republican Glenn Youngkin says he does support COVID vaccination but the choice should be up to the individual and not a directive from the government.
(IMAGE: Unsplash)