Double the Dark: Two night races on tap for Bristol Motor Speedway in 2022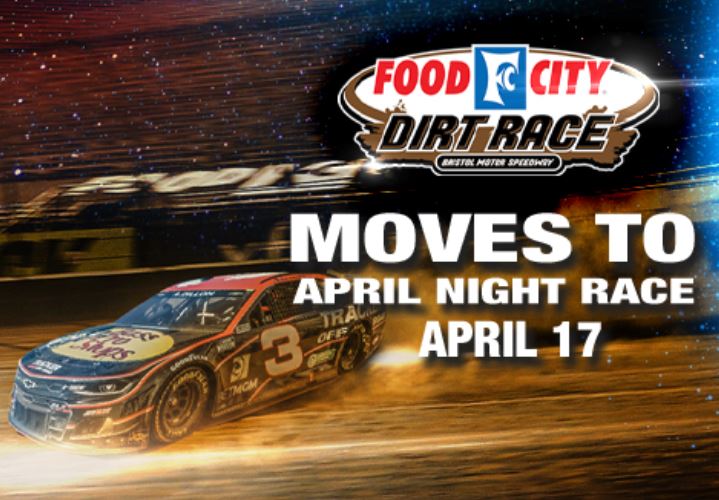 Night racing at Bristol Motor Speedway has been one of the track's calling cards for decades. On Wednesday, the facility announced race fans will get two chances to see the spectacle.
The Food City Dirt Race is set for prime time in 2022 with a Sunday, April 17th date as part of the new NASCAR schedule unveiled Wednesday. Bristol will also remain one of the 10 tracks in the sport's playoff finale.
2022 will be the year of Night Races at Bristol!

Get your tickets now!#FoodCityDirtRacehttps://t.co/9uHif5ywkk#BassProShopsNightRacehttps://t.co/3Is15rwQm9#ItsBristolBaby #ItsDirtBaby #NASCAR @FoodCity @BassProShops pic.twitter.com/OnfozU96X6

— BristolMotorSpeedway (@BMSupdates) September 15, 2021
(IMAGE: Speedway Motorsports Inc / Bristol Motor Speedway)