Entertainment & Sports Feel The Impact Of COVID-19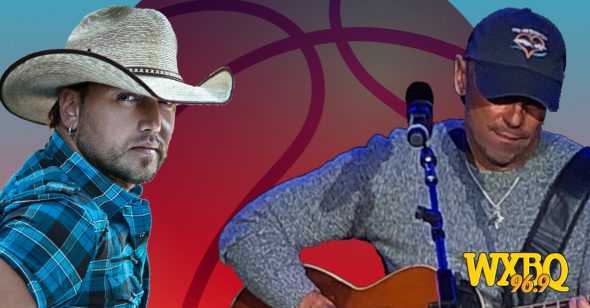 After a day of sports cancellations: the NBA season is over, the NCAA tournament isn't happening, the MLB is cancelling Spring Training and countless other events are either pulling the plug or rescheduling as the country braces for the impact of COVID-19, some of the biggest country music artists are beginning to announce changes in their concert and touring plans, as well.
Kenny Chesney and Jason Aldean have joined in the effort to control the spread of the coronavirus by rescheduling their concerts. Chesney, has rescheduled 11 of his Chillaxification Tour dates stating that "In times of uncertainty, I won't take chances with those I love. I can't imagine, as much as we love being out there playing for the fans, being able to do that through the worry our nation is experiencing."
Jason Aldean was set to wrap up his tour this weekend, but has opted to put the shows off until later this year. Jason posted video on his social media accounts apologizing for any inconvenience that the postponed shows caused for his fans…and ended with a reminder to "wash your hands" and "stay safe out there".
As it stands now, the ACM Awards are still slated to happen in April, broadcasting live on CBS, from the MGM Grand.
Officials with CMA Music Fest have announced that they're currently planning to continue with the June event Nashville.
Keep listening to WXBQ and watching our social media pages for the latest information and updates as they become available.
pic.twitter.com/pelcuWQFBI— Jason Aldean (@Jason_Aldean) March 12, 2020