Firm representing former attorney dismissed by Johnson City Police says review solidifies case against city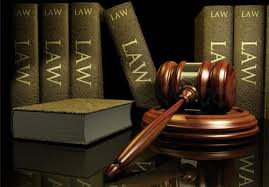 A group representing a federal prosecutor who claims her funding was cut by former Johnson City Chief of Police Karl Turner says the independent audit of Turner's department has solidified her lawsuit against the agency.
Whistleblower Aid, the group representing special US Attorney Kat Dahl in her federal lawsuit against Turner and the city, said in a statement Dahl's claims of a pattern of misconduct in the police department's handling of sexual assault cases put victims and city residents at risk with their methods.
"This comprehensive and well-researched investigation confirms our worst fears: survivors of sexual assault not only were not believed, but the inappropriate actions and omissions of the police department discouraged those survivors from participating in an investigation," said Whistleblower Aid Chief Disclosure Officer Andrew Bakaj in a prepared statement.
"In doing so, the Johnson City Police Department not only put those victims in greater danger, but exposed the community at large to threats from serial predators. This report corroborates much of Kateri Dahl's whistleblower evidence of police misconduct. Every day that these law enforcement leaders continue to allow these practices to continue, victims of sexual assault will lose faith in the department's ability and willingness to protect them. The JCPD must uphold basic principles of constitutional policing, accountability and ultimately justice."
Dahl accused the department of stifling an investigation involving a former downtown business owner, who she accused of drugging and raping women. The city said Dahl was dismissed for performance issues.
The report released Tuesday by the Daigle Law Group indicated several problems with operations and procedures for sex related crime investigations, including failure to interview victims and identify suspects.
(IMAGE: Bristol BC Archives)