Harshbarger calls for impeachment of Biden following Kabul bombings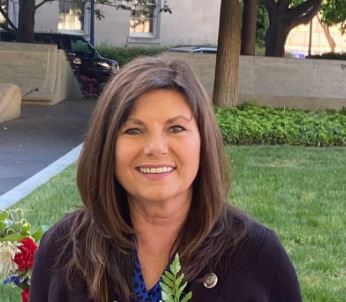 US Congresswoman Diana Harshbarger says Thursday's loss of American military lives in Afghanistan showed President Biden's shortcomings in a flawed evacuation plan and deserves impeachment.
The Bagram Air Base came under attack and ISIS-K has claimed responsibility for the bombing at a Kabul airbase that Harshbarger said was left abandoned before the withdraw of troops and Afghan citizens.
The Kingsport lawmaker noted the current state of the economy coupled with putting US soldiers in harm's way shows Biden is unfit for presidential responsibilities.
President Biden's failure to have a well-planned conditions-based withdrawal from Afghanistan has put American troops and citizens in harm's way and has now cost the lives of at least twelve U.S. service members. He should be impeached. Read my full statement here. pic.twitter.com/G6H1bBxa9T

— Rep. Diana Harshbarger (@RepHarshbarger) August 26, 2021
(IMAGE: D. Harshbarger / Twitter / Digital public file)