Johnson City 2019 Turkey Trot Thanksgiving Day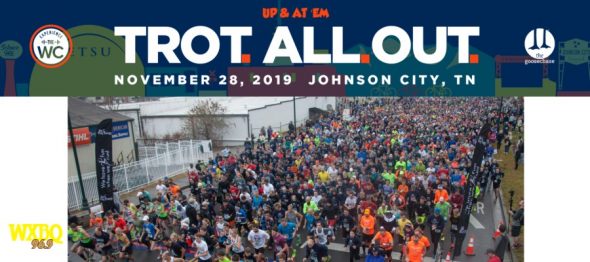 Up & At 'Em, Inc. presents the 14thannual Johnson City Turkey Trot powered by The Wellness Center. Over the years this race has become an iconic event of the area coined as "The Place To Be Thanksgiving Day." Although this 5k race is the largest in the Tri Cities area, it has become more than just a race to all as it is also seen as a homecoming or family tradition to do every year with over 4,000 of our closest friends and family.
WHEN:
Thanksgiving Day – November 28, 2019 at 8:30 a.m.
WHERE:
Start: Legion Street Parks & Recreation Area (Runners – starting line on State of Franklin Rd; Walkers on Legion Street.)
Finish: Cardinal Park
TIME:
Race begins at 8:30 a.m.
CLICK HERE TO FOR MORE INFORMATION