Jonesborough man charged with attempted murder following knife attack at flea market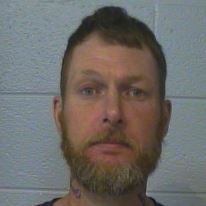 A man is listed in critical condition following a knife attack at a Jonesborough flea market.
A report from Chief Deputy Leighta Laitinen said Christopher B. Spears, 40, is charged with one count of attempted first-degree murder after witnesses said they saw Spears stab the 23-year-old victim in the chest following multiple verbal confrontations.
Deputies found Spears then transported him to jail where he was issued a $75,000 bond.
(MUGSHOT: WCSO TN)