Judge rules in favor of request for new trial for mother convicted in 'Facebook Murders' case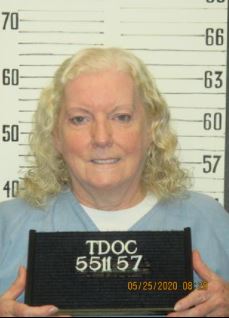 A judge in Washington County, Tennessee court has ruled one of the women held responsible for the death of a Johnson County couple in 2012 dubbed the Facebook Murders should be entitled to a new trial.
Court records show an attorney for Barbara Potter argued that her previous legal counsel had a conflict of interest during the initial hearings because he also represented Barbara's husband Marvin during his murder conviction.
The argument came during a post-conviction hearing held last month where Marvin testified he was solely responsible for the death of Billy Payne. He said he accidentally shot Payne but slit his throat because online bullying was part of a Facebook squabble with his daughter Jenelle.
Billie Jean Hayworth, who shared a home and a son with Payne, was killed that night by Jamie Curd who got a 25-year sentence.
Barbara and Jenelle were convicted in 2015 under a Tennessee law that held them responsible for the couple's death.
(IMAGE: Tennessee Department of Correction)