Kingsport BMA approves $280 million budget; includes property tax and water rate increase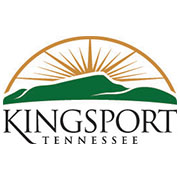 Kingsport city officials approved a $280 million budget on Tuesday, which includes both an increase in property tax, as well as sewage and water rate increases. City water customers will see a 7.5% increase and sewer customers will see a 13.5% increase. The Kingsport BMA approved a 12-cent property tax increase– the first since 2014. Additionally, the city will increase pay for nearly 400 city positions– citing an all-time high turnover rate, 20 percent, largely due to wages.
City Manager, Chris McCartt says presenting a budget with tax or fee hikes is not something his office takes lightly, and he knows this impacts all residents. The Fiscal Year 2023 budget takes effect on July 1st.
(Image: City of Kingsport)