Kingsport Book Fair returns March 3-6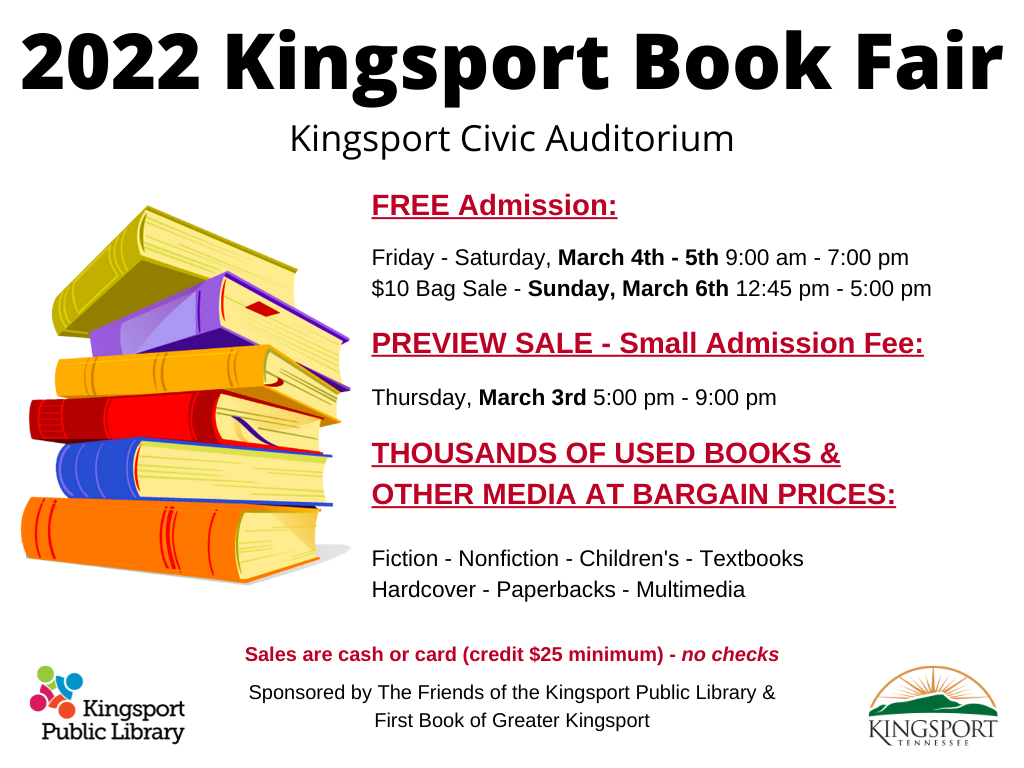 The region's largest book fair returns to Kingsport next week, where the public can find countless books, CDs, vinyls, and movies.
All profits from this event are split 50/50 between organizers, and will directly support local literacy programs. The Kingsport Book Fair happens at the Kingsport Civic Auditorium from March 3-6 at varying times. Details can be found on the Kingsport Public Library's website and social media.
(Image: Kingsport Public Library)