Kingsport Fire Department: Daylight Saving Time is a great opportunity to check smoke alarms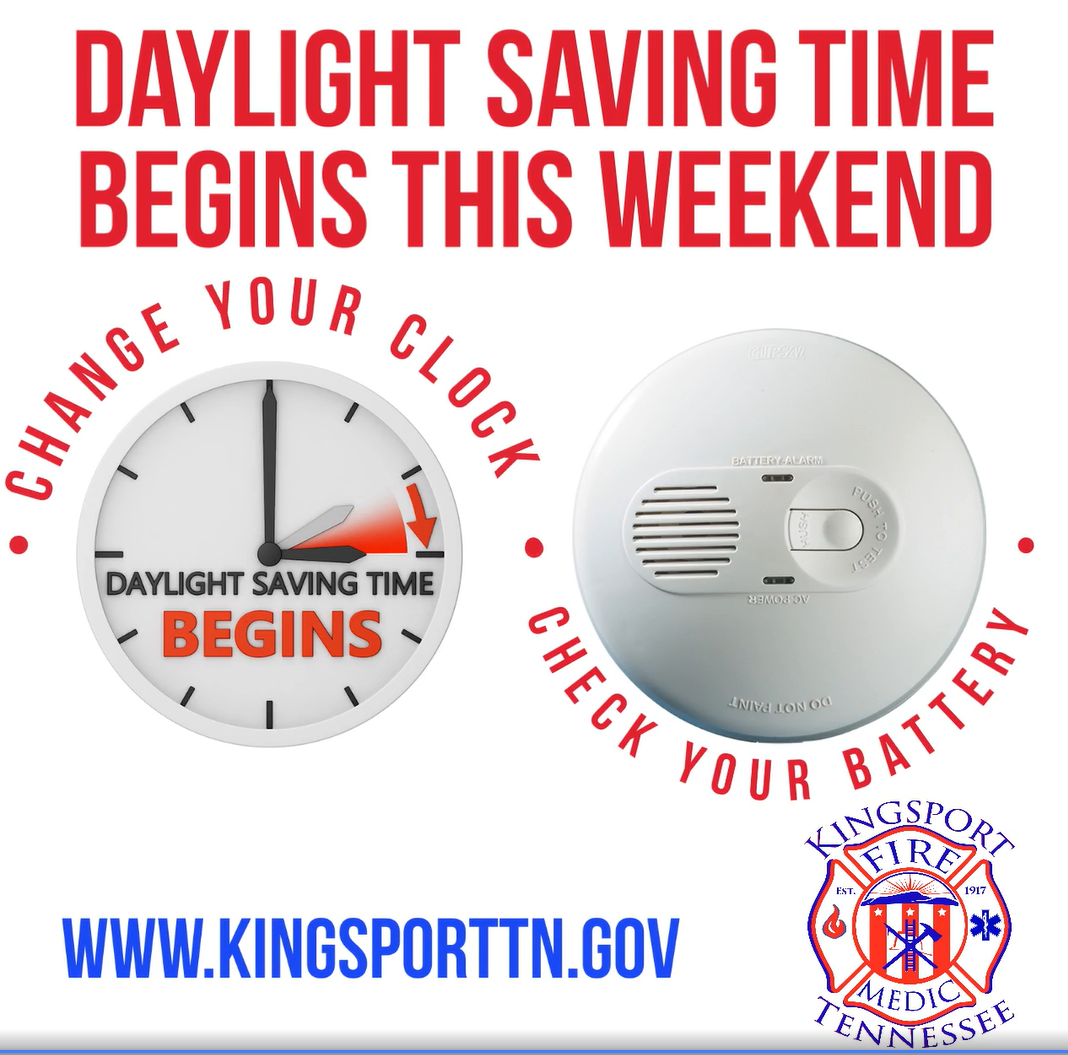 The Kingsport Fire Department wants to remind the community that Daylight Saving Time begins this weekend (3/13), which is a great time to check your smoke alarms. According to the National Fire Protection Association, nearly 60 percent of home fire deaths come from homes with no working smoke alarms.
Officials say smoke detectors should be tested monthly, and batteries should be replaced every time you change your clocks, or twice a year. Smoke alarms should be fully replaced after ten years. The Kingsport Fire Department says those with questions or in need of assistance with smoke alarms can contact their office.
(Image: Kingsport Fire Dept.)