Kingsport firefighters, local Eagle Scout unveil new food pantry in Rock Springs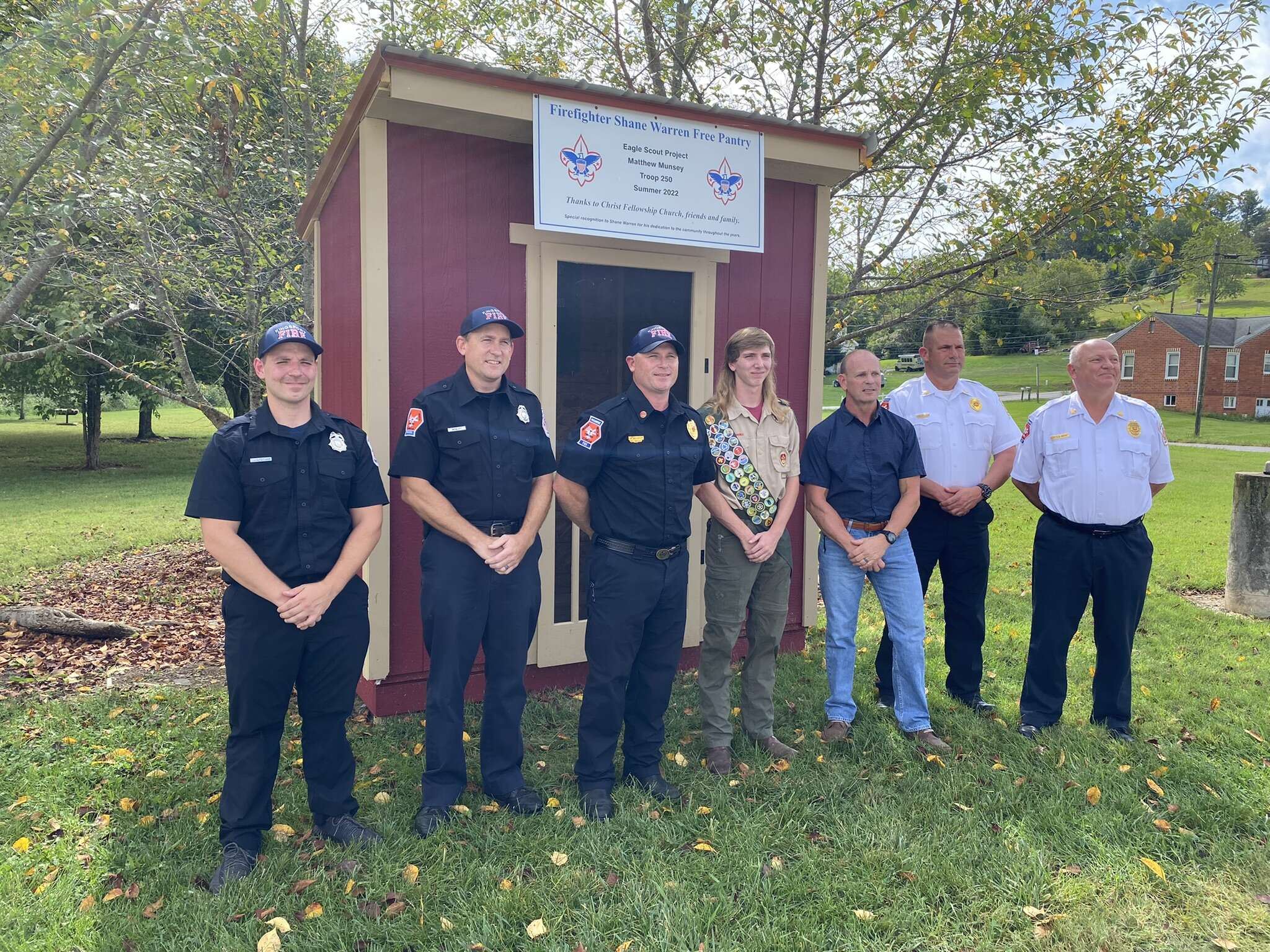 A new food and clothing pantry opened up in Kingsport's Rock Springs community thanks to efforts from local firefighters and an Eagle Scout. A statement from the City of Kingsport says the pantry was brought to life by retiring firefighter, Shane Warren, who enlisted the help of Eagle Scout Troop 250 and member Matt Munsey, who used the pantry as his scout project.
The groups got to work, and after 15 hours of designing and construction, the food and clothing pantry was established at Fire Station 7 on Rock Springs Road. The pantry is open to the public; anyone is welcome to drop off or take items such as non-perishable food, diapers, and clothing. Read more on Kingsport's website.
(Image: City of Kingsport)