Kingsport police officer shot while attempting to detain 16-year-old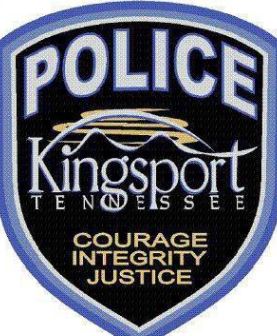 A Kingsport Police officer is out of the hospital after receiving a gunshot wound to the leg while he was attempting to subdue a 16 year old male, who had just escaped from The Department of Children's Services. One of the responding officers searching in the 1900 block of Lincoln Street in Kingsport spotted the juvenile Tuesday (3/15) night near the CSX train tracks.
The male juvenile fled, and the officer gave chase and eventually caught up with the suspect. The juvenile resisted arrest and a struggle began. At some point, the officer's service weapon discharged striking the deputy in the leg. The officer was taken to a local hospital for treatment of non life threatening injuries. Other responding officers arrested the juvenile. Charges are pending.
(Image: KPD)