Kingsport police searching for driver who hit credit union building off West Stone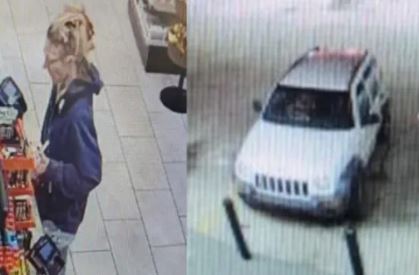 Kingsport police are searching for a suspect that caused thousands in damages at a local business this month.
The report said a slim white female with blonde hair and glasses driving a white Jeep Liberty crashed into the Eastman Credit Union building located at 4325 West Stone Drive on Feb. 2 just before 5 a.m. and destroyed landscaping at the address when they drove over a curb.
Anyone with information on the case can submit an anonymous tip to Kingsport Police. A picture of the suspect is available on our website.
(IMAGES: Courtesy of KPD TN)