Kingsport's swinging bridge to undergo structural repairs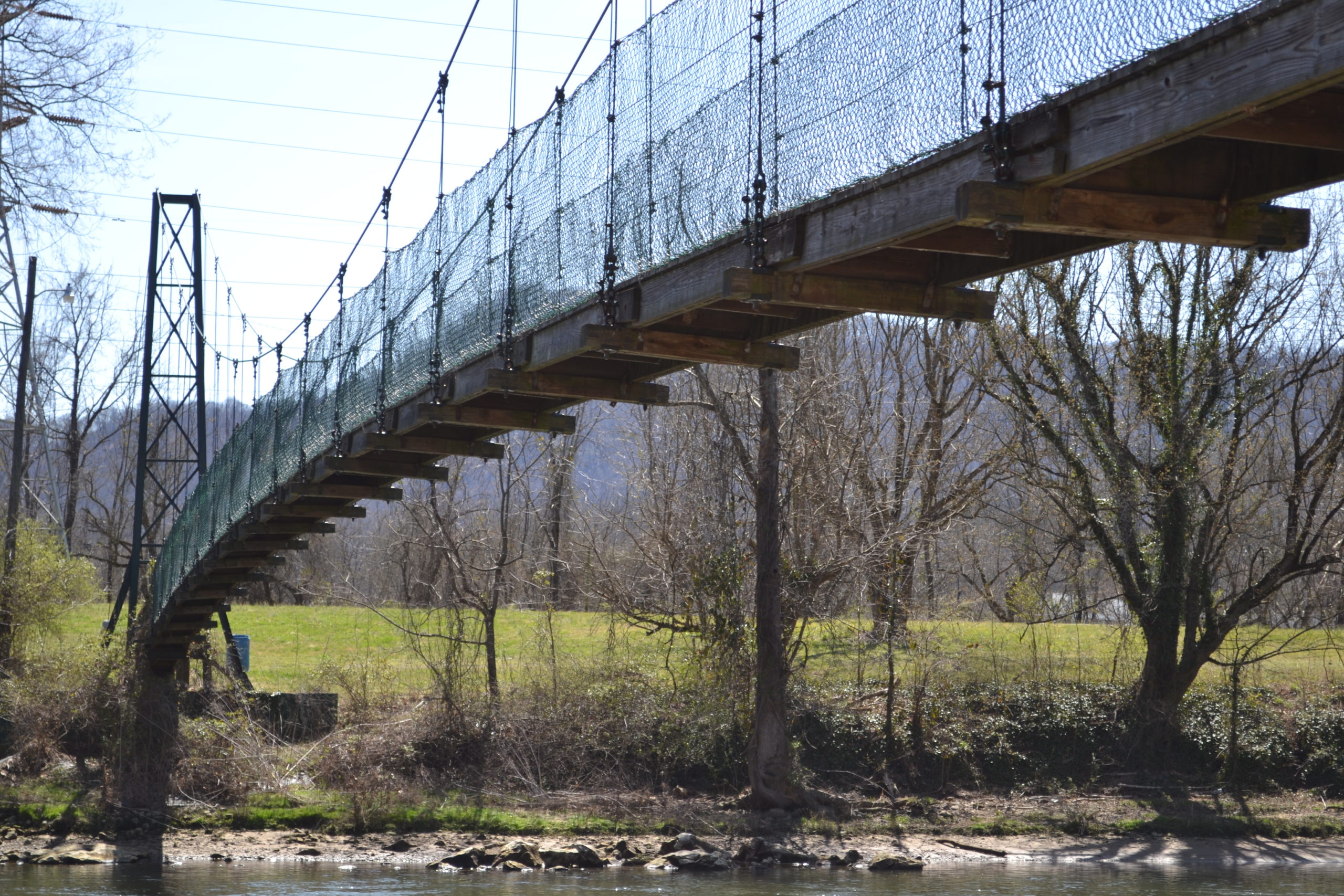 The iconic swinging bridge at Kingsport's Riverfront Park is finally getting a repair job, after being closed to the public for nearly a year. The swinging bridge crosses over the South Fork of the Holston River, and was built in the 70s to connect Riverfront Park to Domtar park.
City officials closed the bridge in May of 2021 after maintenance crews discovered damage in some of the wooden substructure. The repairs will begin on Monday and are expected to be complete in June. During this time, the swinging bridge will remain closed to the public.
(Image: City of Kingsport)