Kiwanis Club Back to School Bash Drive-In Movie presented by Food City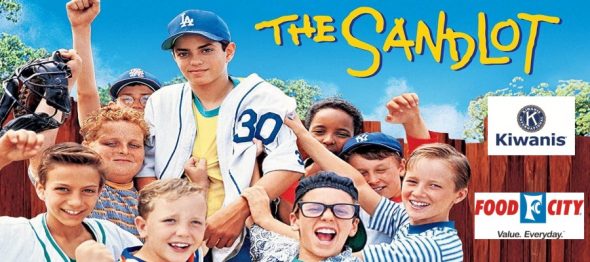 Kiwanis Club Back to School Bash Drive-In Movie presented by Food City
Friday, August 28, 2020 at 8:30 p.m.
Food City is partnering with the Kiwanis Club of Abingdon to host a Back to School Bash drive-in presentation of the movie Sandlot. The event will take place in the former Kmart parking lot, located at 396 Towne Centre Drive in Abingdon, VA on Friday, August 28th.
Admission is FREE of charge, with a maximum of 160 cars permitted to attend. Cars may begin entering the parking lot at 7:00 p.m. The movie will begin at 8:30 p.m. WXBQ will provide the audio stream via your car radio. You must pre-register with Event Brite to receive your movie tickets.