Mount Rogers Health District encourages COVID-19 testing before and after holiday visiting/travel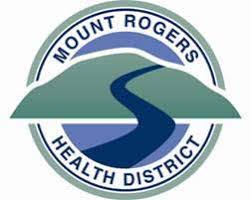 The Mount Rogers Health District says all local health departments in Virginia will offer COVID-19 testing before and after the holidays. Department officials say they continue to see high transmission rates of the virus within our community, and urge families to get tested for COVID-19 before and after visiting or traveling for the holidays.
Health departments offer PCR testing, which takes a few days for results to return. Those wishing to schedule an appointment should contact their local health department. Rapid home test kits are also available for free at the Bland, Smyth, and Washington County, Virginia Libraries.
(Image: Mt. Rogers Health District)