NEW: Russell County father accused of leaving child in freezing shed indicted by grand jury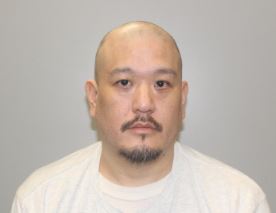 A Russell County, Virginia man accused of keeping his severely handicapped son in an outdoor shed in freezing temperatures was indicted by a grand jury on Monday.
Michael Park will go on trial beginning Oct. 30, according to records from Circuit Court.
Police said he fled to North Carolina while deputies came to the home in December and found the child with damaged legs from frostbite resulting in amputation. Park's girlfriend Rebecca Bremner is charged with reckless endangerment of a child in the case. Park was extradited back to Lebanon and denied a bond twice earlier this year.
(MUGSHOT: Obtained for media use from SWVRJ)