NEW: South Carolina convict indicted for murder of Big Stone Gap policeman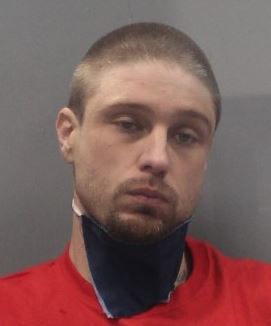 A special convened grand jury has indicted South Carolina convict Michael White on 13 charges related to the slaying of a Big Stone Gap officer.
White will be arraigned for aggravated murder and 12 weapon and drug-related charges in Circuit Court a week after prosecutors said he shot 29-year-old Michael Chandler who was conducting a welfare check near a vacant home on Orr Street.
Chandler died that evening at a Tri-Cities hospital. During the policeman's memorial service, Wise County Commonwealth's Attorney Chuck Slemp promised that Chandler's killer would be brought to justice.
(IMAGE: Southwest Virginia Regional Jail)