New Tennessee license plate to be distributed with vehicle registration renewals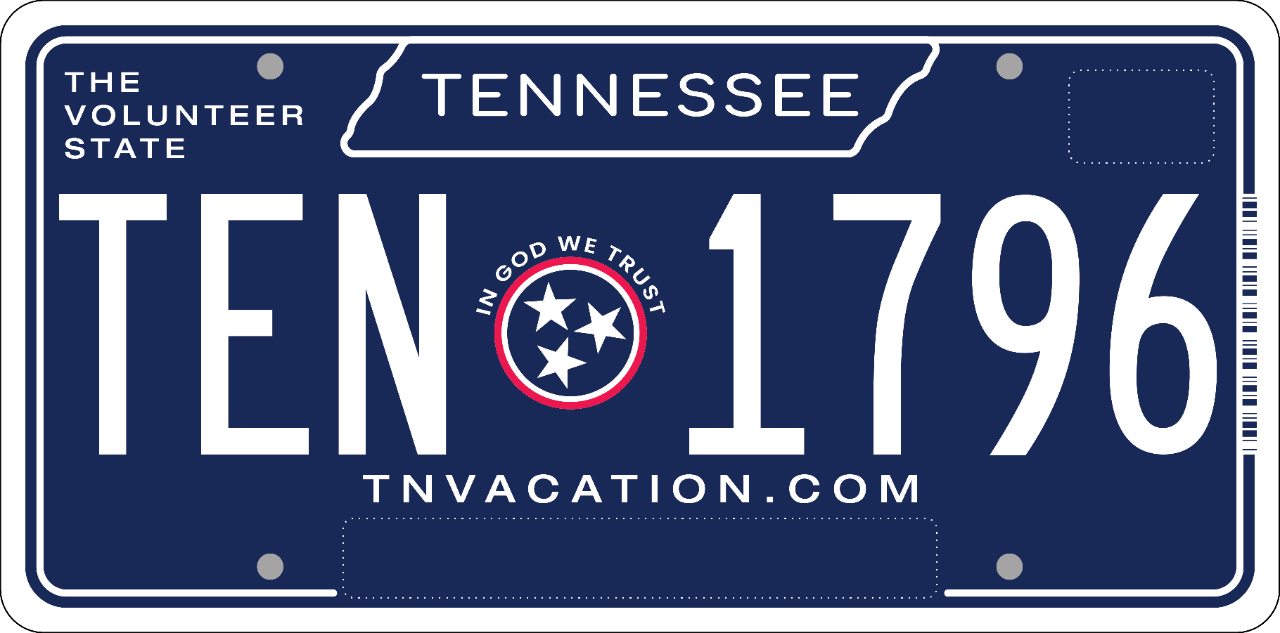 The Tennessee Department of Revenue says residents will receive newly-designed license plates after they complete their annual vehicle registration renewal. In 2021, the State of Tennessee gave residents the option to vote on their favorite design for a new license plate, as state law requires a redesign every eight years, if funds are available. According to TN.gov, more than 300,000 Tennessee residents cast a vote, with 42% voting for the winning design.
The new plate design will replace the current one, first released in 2006. Registration and plates can be renewed in person at Tennessee county clerk offices, online, or by mail for a $5 fee.
(Image: TN.gov)