Neyland Stadium will not require proof of vaccination for Vols' eight home games in 2021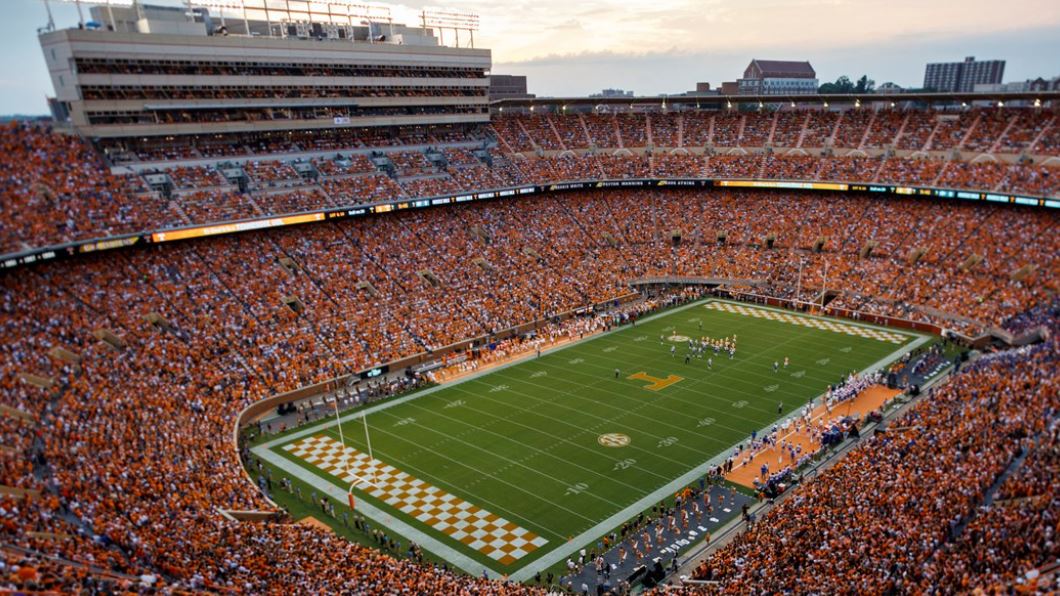 The University of Tennessee has announced fans will not be required to show vaccine cards to enter Neyland Stadium for the Vols' eight home games in Knoxville.
The announcement came on the same day as LSU became the first SEC school to require proof of vaccination on game day. Georgia announced Tuesday they will not ask for COVID cards at Sanford Stadium.
So far, only three SEC schools have announced their intentions for crowds this fall. Texas A&M is requiring masks to be worn at Kyle Field and will eject fans who do not abide by that ruling.
Tennessee opens its 2021 campaign next Thursday against Bowling Green.
(IMAGE: University of Tennessee Athletics)