Northam announces $2.4 million water project in Dante community of Russell County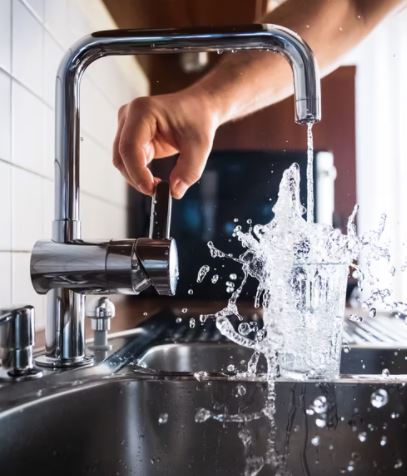 Governor Ralph Northam has announced a $2.4 million grant that will help improve water quality in the Russell County community of Dante.
The project will impact 240 households in that territory as well as assist in a proposed wastewater system that would extend from the Lick Creek community to the Clinch River.
The current sewer plant located in Dante would be decommissioned and then new system lines would be installed to join a larger plant located in neighboring St. Paul.
Russell County, in partnership with the town of St. Paul, will provide 240 households with new and/or improved sewer treatment services and a regional wastewater project. This project will address water quality in Lick Creek and serve mostly low-to moderate-income households. The project will send sewage from the Dante Sewer System to the town of St. Paul Sewer Treatment Plant. The Dante Sewer Treatment Plant will be decommissioned. A new sewer line will extend from the existing Dante system to the town of St. Paul. It will serve additional households that are not yet served by public sewer and are contributing to water quality issues in Lick Creek. Lick Creek empties into the Clinch River, which is a major water source to the area. Improved water quality will support the region's efforts to maximize tourism benefits anticipated from the Clinch River State Park.
(IMAGE: UNSPLASH)