Northeast TN Rep. Campbell: Charter Spectrum investing $2.5 million in broadband expansion to more than 1,200 Carter and Johnson County homes
A spot in Tennessee Gov. Bill Lee's $41 billion proposed budget that specifically addresses investments in TN's rural regions including in Northeast TN is a $200 million surge in funding for broadband access.
During Gov. Lee's State of the State address Monday night, he cited the need for broadband expansion with faster internet speeds to improve education, help small businesses to better perform, and gain wider access to telemedicine.
Local TN State Rep. Scotty Campbell, who represents parts of Carter and Sullivan counties as well as Johnson County, announced that Charter Spectrum is helping to expand broadband access to over 1,200 Carter and Johnson County homes.
"This is good for the people here in Johnson and Carter. I'm thankful more folks here will have the option of broadband access and there is more to be done but this is a very good start." said Representative Scotty Campbell, Republican of Mountain City.
Charter says that this includes a $1.5 million investment in Carter County to reach 634 homes and a $1 million investment in Johnson County that will be reaching 641 homes.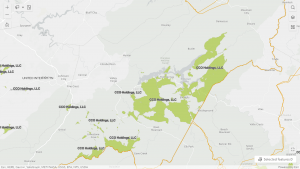 Photo Courtesy: Photo by Glenn Carstens-Peters on Unsplash/Scotty Campbell via Garmin