NWS: Remnants of Ida bring heavy rain, flooding, and even tornado potential to Mountain Empire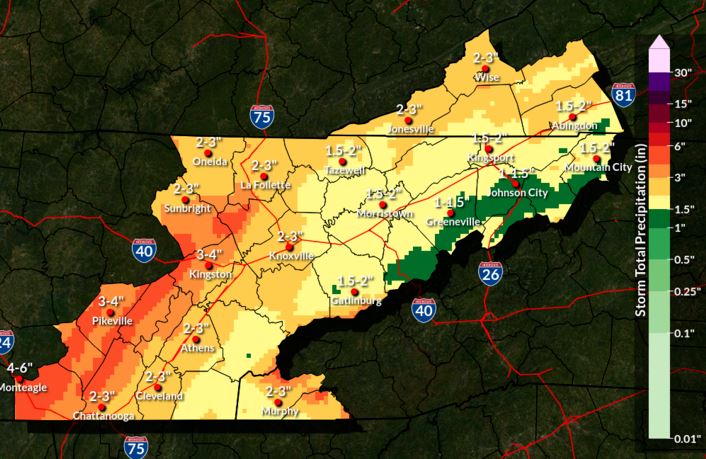 Current forecast models released Monday by the National Weather Service in Morristown show a large swath of Southwest Virginia could receive major impacts from Hurricane Ida.
The Gulf storm has the potential to cause moderate to major flooding rain, flash floods, and tornadoes while all portions of the region are under a flash flood watch beginning Monday night.
Another projection has portions of Kingsport and points east in the zone for potential major flooding rain.
The remnants of Ida will pack their biggest punch on Tuesday with gusty winds and the possibility of power outages, according to an NWS report. Suggest rain totals for the region are upwards of 2 to 3 inches.
(IMAGE: National Weather Service Morristown)