Pedestrian death reported in Wise County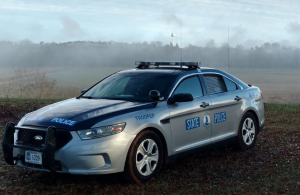 No charges have been filed by the Virginia State Police following their preliminary investigation into a fatal crash involving a pedestrian on Route 23.
The report said 43-year-old Steffanie Sala of Dryden was struck and killed in Wise County after the driver who swerved their vehicle out of the way of another car drove into Sala's path on the side of the highway. She was pronounced dead at the scene.
(IMAGE: VSP)