Police, highway officials close Interstate 26 exit in Kingsport due to crash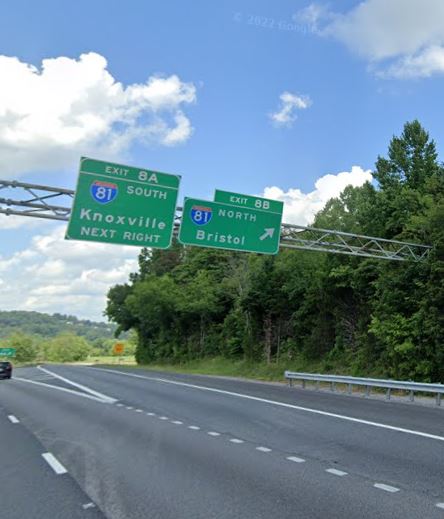 A spokesperson for the Kingsport Police Department said Exit 8A on Interstate 26 westbound would be closed for an estimated 8 hours due to a crash.
A tractor-trailer overturned exiting Interstate 26 to merge onto Interstate 81 southbound Thursday afternoon. The exit shutdown occurred just before 5 p.m.
The driver of the 18-wheeler was injured and taken to an area hospital.
The spokesperson also said highway and police personnel would divert traffic off Interstate 26 between Gray and Kingsport.
(IMAGE: From the lens of Google Maps)