POLL: 44 percent of Tennesseans support a Trump presidential run in 2024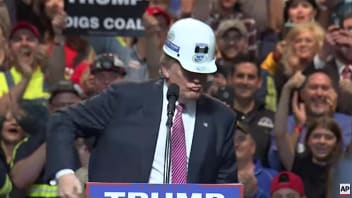 In the opinion of more than 1,000 Tennessee residents, the idea of Donald Trump taking another run at the White House was met with a lukewarm response.
The poll conducted by Vanderbilt University says 44 percent of Tennesseans want Trump to run again. The president is just a few years removed from a 60 percent approval rating.
Vanderbilt Political Science director says the downshift in support cannot be a welcome sign for the Trump camp and it could provide evidence that the GOP is looking elsewhere for a 2024 candidate.
(Associated Press)