WXBQ's Reggie Neel Is Retiring (Kinda!)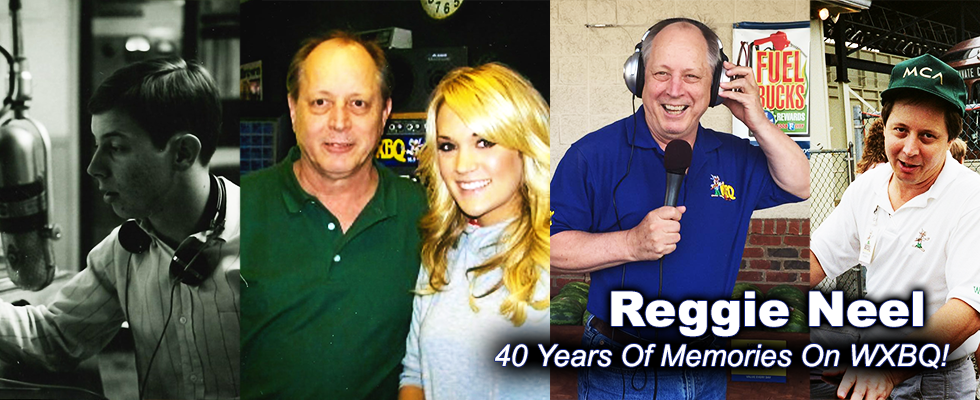 Reggie Neel announced his retirement from his full time show on Friday.
Not to worry though! Reggie will remain with the WXBQ family hosting the Sunday Morning Gospel Show and filling in for other WXBQ folks from time to time!
For almost as long as WXBQ has been around, so has Reggie Neel. Since way back in 1980, listeners have enjoyed hearing Reggie on the Rabbit Station. Reggie likes to say he has been at WXBQ longer than the Rabbit. "But," Reggie laughs, "The Rabbit has a better suit and gets his picture on the billboards!"
Reggie, originally from Bland County, Virginia, began his radio career in 1968 in Wytheville, Virginia. In 1969, Reggie was drafted into military service, then worked in Christiansburg radio before coming to work in the Tri-Cities at 96.9 WXBQ.
Most WXBQ listeners think of Reggie as a member of their families. Reggie enjoys local concerts, fairs, and live broadcasts, and at these event Reggie is always busy chatting with listeners and friends about what is going on in their lives.
One of Reggie's favorite pastimes is trivia, especially music trivia. Lots of listeners call Reggie whenever they have a question about an artist or the title of a song. He has settled many arguments on the WXBQ Listener Line about which artist married who or who sang which song.
Through the years Reggie has interviewed dozens of the biggest stars in country music – everyone from Tim McGraw, Taylor Swift, Charlie Daniels, and Carrie Underwood to Garth Brooks, Josh Turner, and Martina McBride – and many, many more. He's interviewed stars outside of country music, too, big stars like Gwyneth Paltrow and NASCAR great Michael Waltrip. Reggie also remembers introducing hundreds of stars on stage for their live shows. He even introduced Kenny Chesney at one of Kenny's first concerts at K-Mart in Johnson City. Reflecting back, Reggie says that perhaps his favorite interview was with Randy Travis.
In addition to his long-running Midday Show, Reggie is loved as the host of the Sunday Morning Gospel Show on WXBQ. Reggie also enjoys photography and has taken and posted hundreds of breathtaking photos of people and scenes from around our region.
But the greatest enjoyment for Reggie is his kids and grandchildren. He and his wife, Christine, have a daughter, Sabrina, and a son, Hans, who they adore and two granddaughters that are the center of their attention!
[rl_gallery id="24097″]
A Few Of Reggie's Favorite Interviews
---