Select Tennessee lawmakers want to have hearings on therapeutic treatment of COVID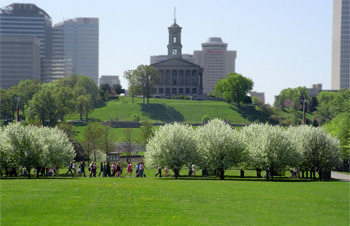 Some Republican senators from Tennessee are asking for a special hearing on the use of therapeutics for the treatment of the COVID virus.
The subject came up during a recent session of the Senate Government Operations committee where two public speakers addressed alternatives to vaccines including ivermectin—a drug used in livestock to treat such things as ringworm and a suggestion that has been labeled as comical by the Food and Drug Administration.
You are not a horse. You are not a cow. Seriously, y'all. Stop it. https://t.co/TWb75xYEY4

— U.S. FDA (@US_FDA) August 21, 2021
Senator Kerry Roberts said he planned to speak with members in both houses in Nashville to gather interest in the hearing.
Roberts was called out by Lt. Gov. Randy McNally, a licensed pharmacist, who told the Tennessean such a hearing would not be appropriate.
(IMAGE: Tennessee General Assembly)