Sheriff Ed Graybeal to retire after 42-year law enforcement career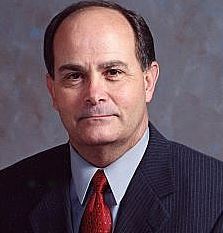 One of the longest-tenured sheriffs in Washington County, Tennessee's history has notified county leaders of his impending retirement.
Sheriff Ed Graybeal will leave at the end of this month, according to a letter sent to County Mayor Joe Grandy, with one year left on his remaining term.
Graybeal, 72, spent 18 years as the top leader in law enforcement in the county. He spent 41 of his 42-year career in Jonesborough.
Graybeal has recommended current Chief Deputy Leighta Laitinen to serve on an interim basis. County commissioners will have the final say on Greybeal's replacement next month.
(IMAGE: WCSO TN)