SILVER ALERT: TBI announces search for missing Sullivan County man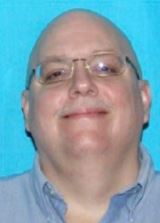 The Tennessee Bureau of Investigation issued a silver alert Monday afternoon for Sullivan County resident Michael Hill.
Hill, 60, could be traveling in a black 2019 Toyota Corolla but the agency reports his last area of travel or clothing he was wearing is not known.
Hill is a white male standing 5 feet 11 inches tall weighing 190 pounds with a bald head and brown eyes. The TBI reported that Michael has a medical condition that may impair his ability to return safely.
Information related to Hill's whereabouts can be shared by calling 1-800-TBI-FIND or call Detective Michelle Gilliam with SCSO at (423) 279-7330.
(Image provided by TBI)