Southwest Virginia man sent to prison for 12 years for moving meth over state lines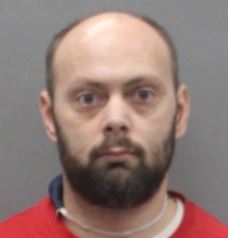 An East Tennessee man is charged with attempted murder after a Bean Station couple told officers that their son shot them while watching a movie.
Dustin Frye, 32, was taken into custody after police found him hiding in the couple's carport after neighbors had contacted first responders.
The couple was taken to a Knoxville hospital for treatment. Frye was issued a $500,000 bond.
(IMAGE: SWVRJ)