State report: Former Bristol Utility District manager ripped off Tennessee with over $294,000 in illegal bonuses, treating family members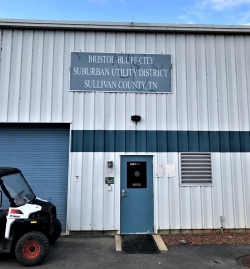 A state investigation into the manager of a local public works operation has resulted in her indictment by a Sullivan County grand jury.
Former Bristol Bluff City Utility District Manager Tina Grindstaff is charged with three counts of theft according to a report from the Tennessee Comptroller's Office.
Prosecutors said Grindstaff misappropriated almost $295,000 in state funding for concealed bonuses for employees, money payouts to family members, and personal expenditures like a karaoke machine, tanning bed bulbs, and paying off her pet's vet bills.
More specifically, the report said Grindstaff was generous with utility money by giving her father more than $137,000 in life insurance and questionable payments while doling out more than $24,000 to her aunt.
Evidence presented by the state showed the illegal activity took place from August 2008 to June 2019.
The complete report on Grindstaff is available by clicking here.
(IMAGE: TN Comptroller's Office)