TBI identifies man shot by Bristol police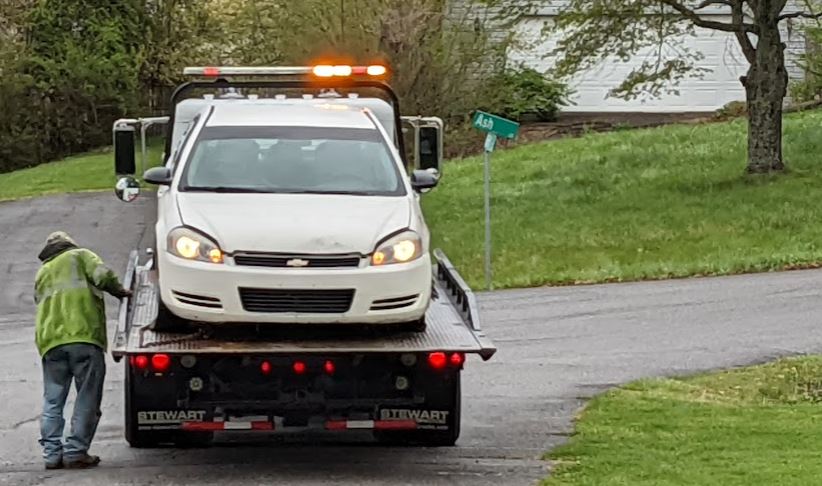 The Tennessee Bureau of Investigation identified the man shot and killed Thursday morning by a police officer as Timmy Lee Thurman, Jr., of Bristol.
Thurman reportedly shot at Sullivan County and Bristol Tennessee police officers several times after he was observed driving erratically on Weaver Pike around 9:30 a.m.
Law enforcement pursued Thurman for several miles with the chase coming to an end off of Elm Lane near Volunteer Parkway. The TBI reported that Thurman pointed a weapon at a Bristol Tennessee officer after running from the disabled car and was shot in a homeowner's backyard where he was pronounced dead.
The findings of the TBI investigation into the incident will be presented to the Sullivan County District Attorney's Office. The officer has been placed on leave as per city procedure.
(A late-model sedan is towed away from the scene of an officer involved shooting Thursday morning off of Elm Lane in Bristol, Tennessee. The TBI identified the driver as Timmy Thurman, Jr., who was pronounced dead at the scene after police told state investigation that Thurman pointed a weapon at a Bristol, Tennessee policeman. J. Olsen / Bristol Broadcasting Co News)