Tennessee Highway Patrol ramping up patrols, DUI checkpoints on New Year's weekend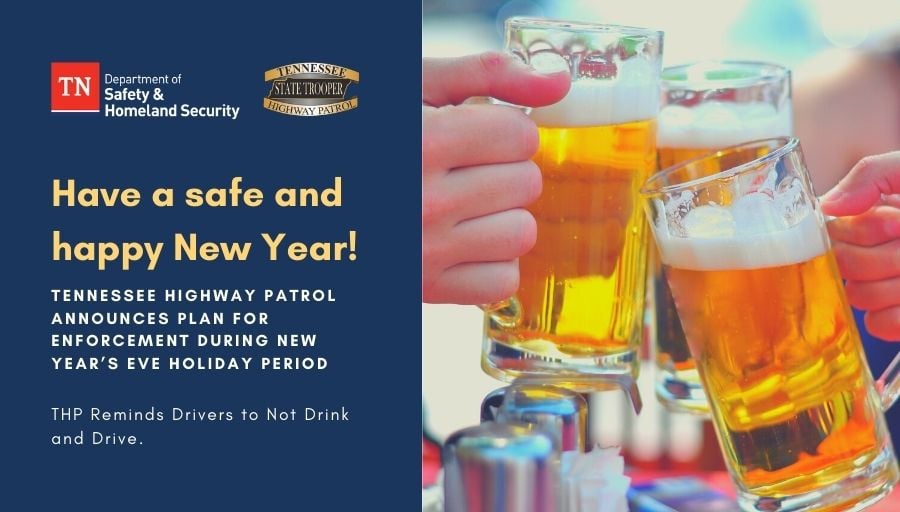 Tennessee Highway Patrol is running a traffic safety enforcement campaign this New Year's holiday. Troopers will increase patrols, as well as seat belt, sobriety and driver's license checkpoints. According to a press release, last year's New Year's holiday resulted in nine fatalities on Tennessee roadways, and troopers arrested 104 individuals for alcohol-impaired driving.
This increased enforcement begins at 6 PM on Friday, New Year's Eve, and ends on Sunday, January 2nd at 11:59 PM. All 95 counties in Tennessee are participating in this campaign to ensure safe holiday travel, and to prevent impaired driving. THP has a tip line, as well, where drivers can report any dangerous drivers they see this weekend; people can dial *THP on their mobile devices.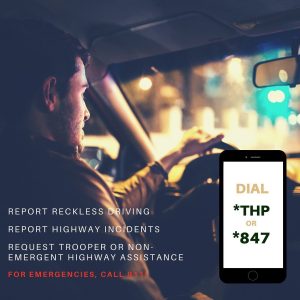 (Image: TN HWY Patrol)