Three crew members injured in Kingsport Fire Department service engine crash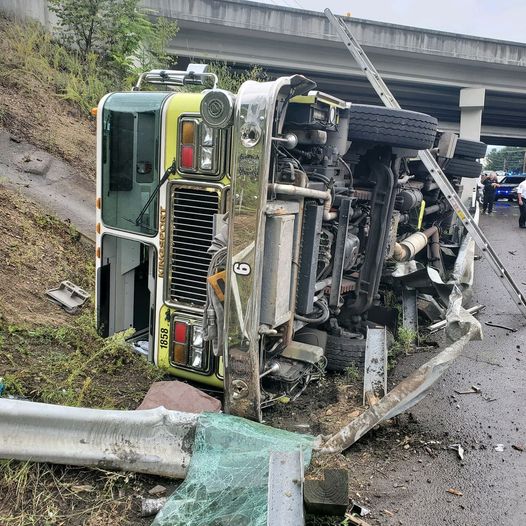 Two crew members were treated at the scene and another was transported to an area hospital when a Kingsport Fire Department engine crashed just before 1 p.m. Tuesday.
A report from the agency said the wreck occurred on Moreland Drive near South John B. Dennis Highway when the truck left the roadway then landed on its side.
The incident is still under preliminary review.
(IMAGE: Kingsport Fire Department / Facebook / Digital public file)