Town of Abingdon announces Thanksgiving holiday schedule for town offices, services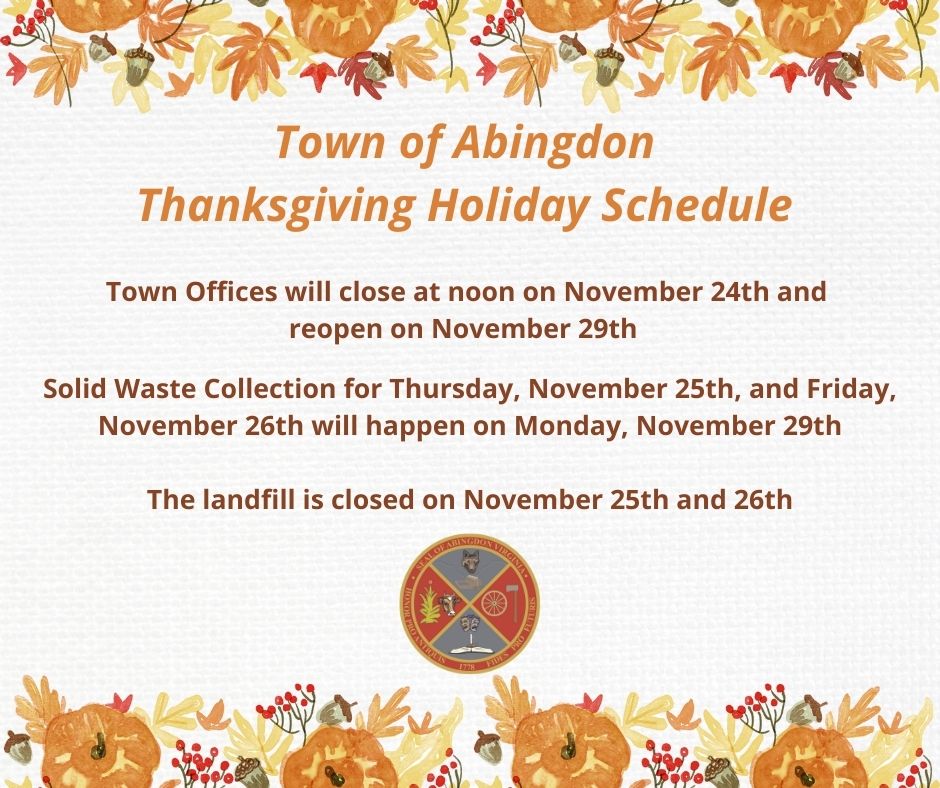 The Town of Abingdon announced its Thanksgiving holiday schedule. Town offices will close at noon on Wednesday, November 24th, and reopen on November 29th.
Additionally, solid waste collection for Thursday and Friday will take place on Monday, November 29th. Town officials say the Abingdon landfill will be closed on Thanksgiving day and the following Friday.
(Image: Town of Abingdon, VA)