Two suspects arrested following abduction in Buchanan County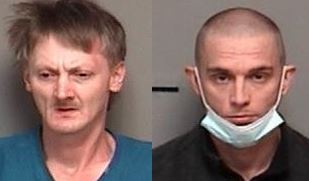 A female victim held against her will was rescued from a Buchanan County home and two suspects are now in custody.
Sheriff's office information says Christopher S. Cochran, 32, of Bishop, and, Travis Jason Keen, 40, of Raven, are charged with felony abduction and several drug charges after police searched a residence on Old Kentucky Turnpike.
Sheriff John McClanahan said Tazewell County authorities originally got the tip about the woman in danger then reported the case.
(MUGSHOTS: BCSO VA)