UPDATE: Abingdon police name driver involved in church collision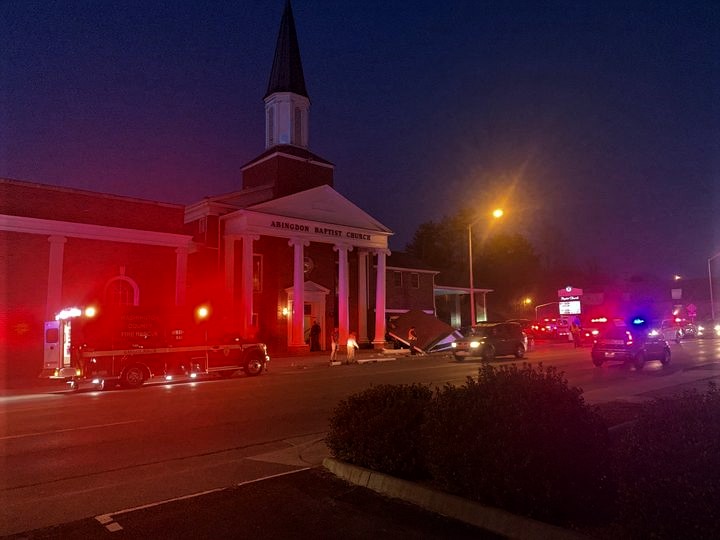 Services went on as normal at Abingdon Baptist Church on Sunday following an incident Friday night that damaged part of the structure and left the driver with serious injuries.
Abingdon Police identified the driver as Dakota Crigger who was found inside the sanctuary of the church. Investigators said Crigger's car crashed on the property causing a canopy to collapse.
Charges are pending against Crigger who was hospitalized.
(IMAGE: Abingdon Baptist Church / Facebook / DPI)