UPDATE: Driver convicted of killing Kingsport businessman has another attempt at parole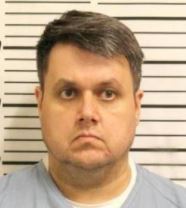 A final decision on possible parole for the man who killed Kingsport businessman in 2014 could be handed down within a week's time.
A recommendation of release with conditions from a corrections official was made for James Hamm, Jr., who was convicted of reckless endangerment in the death of Mike Locke in a DUI crash on Fort Henry Drive.
This is Hamm's fourth attempt at parole. The Department of Corrections has a release date of December 2024 listed for Hamm.
(MUGSHOT: TDOC)