UPDATE: Jail inmates involved in drone drug drop charged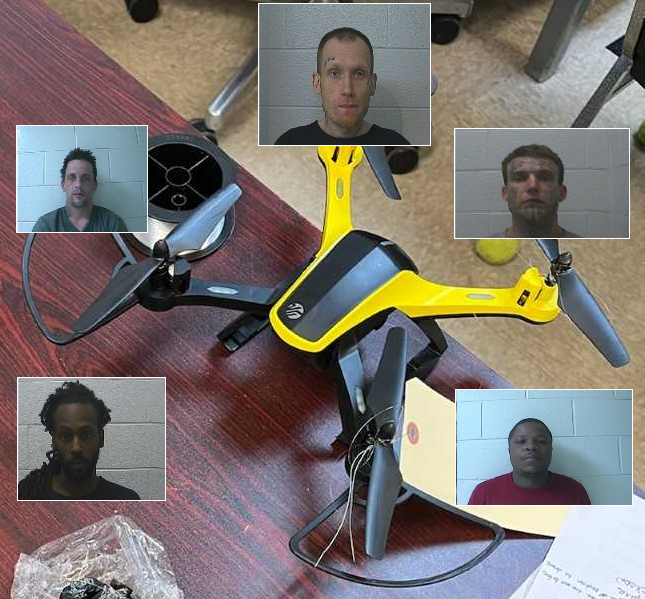 Sheriff Keith Sexton says the customers of the drug by drone delivery that crashed and burned in a jail recreation yard Sunday in Jonesborough have been charged.
Dadrian Franklin, Randall Garner, Michael Miller, and Rocky Woodward, are all charged with contraband violations following the drone incident at the Washington County Detention Center.
Investigators discovered several messages exchanged between the inmates and Dustin Garland, the drone pilot, planning the drug drop. Garland is charged with introduction of contraband.
(IMAGES: Washington County TN Sheriff's Office)