UPDATE: TBI reports Sean Williams sighting in Western North Carolina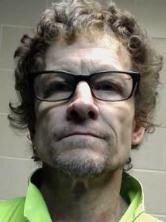 FRIDAY, NOV. 17, 3:30 p.m.
New information posted Friday by the Tennessee Bureau of Investigation regarding Top Ten Most Wanted suspect Sean Williams.
The TBI report says Williams is believed to be near the town of Sylva, North Carolina in Jackson County, just north of Cherokee.
It's been one month since Williams escaped from a transport van while being taken to a court hearing in Greeneville. He's charged with rape of a child, aggravated sexual battery, and another child sex felony.
(IMAGE: TBI / Bristol BC News Archive)